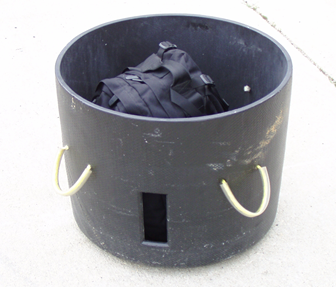 The TacFab Blast Ring is a valuable piece of equipment for both emergency and planned explosive operations.
For emergency situations, the light weight ring can be carried by one person and placed over a suspicious item while waiting for the bomb squad to arrive. The ring will provide horizontal blast and frag protection in the event there is a detonation.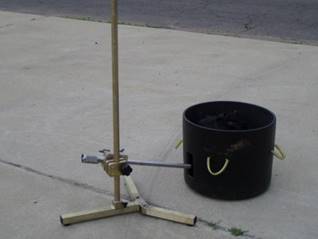 For EOD Response, the Blast Ring may be carried by one person or by robot and staged for disruption through its disruptor port. When using the ring with a disruptor, the collection area for post blast evidence will be found in closer proximity.
Features:
• One-man deployable for quick placement
• Mitigate horizontal frag risk while directing blast upward
• More easily collect post-blast evidence within close proximity to ring
• Can be used with X-ray systems